< Back to blog
18/07/2019
How you can help your friends or whānau find their own rental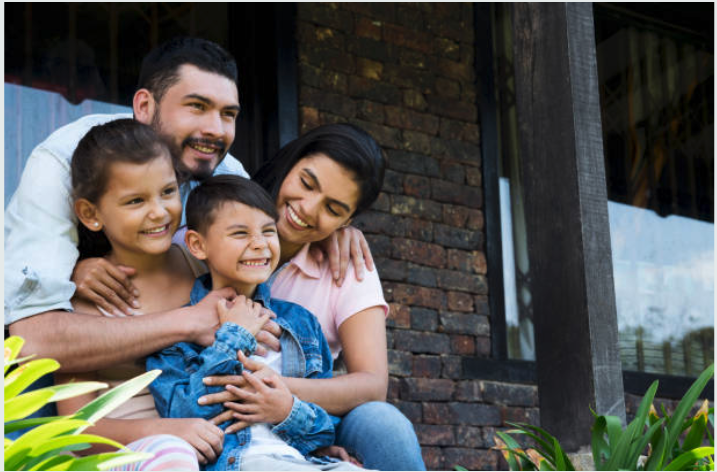 It can be really challenging to see your friends, loved ones and whānau struggle to find their own place. The rental market is really tough and houses are being snapped up really quickly.
Not having your own space, or living with family can put a strain on relationships. What may begin like a holiday sleepover quickly leads to the occasional snappy comment and a sense of being under each other's feet all the time. Even though you love each other sometimes you wonder if you might not love each other a little bit more if there was a bit of space between you all!
But what solutions are there? You can't grow a new room, or clone a house, and it's not like everyone can camp in the backyard (or can they....?).

Earlier this year Radio New Zealand ran an interesting story of a family that seemed to finally find the magic bullet that solved all of these issues. No, they didn't suddenly win the lottery - but the addition of some extra space at a really low cost probably made them feel like they had.
This family (2 adults and 4 children) had failed to find any affordable housing in the Auckland suburb of Manurewa so came up with a smart way of moving in with their parents, without actually moving in. The solution came in the form of renting a transportable cabin and placing it on the parent's section.
On its own the portable cabin may not have been big enough for the entire family but being so close to the house the family could utilize both spaces giving them more than enough space for everyone, as well as multiple bathrooms and kitchen areas when you combine the house with the transportable unit.
For well under $300 a week the family get a bed, lounge area, bathroom and kitchenette in a 3m by 9m space and the three older children are able to bunk in the grandparent's house.
You can read the original story here.
No matter whether you're a home owner with someone you know struggling to find somewhere to live, or you're in need a place to stay yourself, the only thing you need is a piece of land big enough to place a unit. You can read more about how much land you need, and the services or connections a unit requires here.
It's really easy to place a HouseMe rental unit on the land. Another fact that brings peace of mind is that this can be a short-term option (6 months) or a long-term solution until someone can save for their own house or until a house becomes available.
Due to needing to do occasional inspections on the unit sadly HouseMe cannot deliver a unit everywhere. In most Auckland regions and suburbs a unit can be rented, and even as far away as Tauranga and Hamilton.
If you're not sure if your area is covered you can see our full range of deliverable locations for rental units here.
So if you, your friends, or your whānau are struggling to find a place to live, but having everyone under one roof is a bit of a struggle, then have a look at our range of available portable units by clicking here.
Start Your HouseMe Journey Here
Talk to one of our friendly team, book a callback, or download our brochure, we look forward to hearing from you!