< Back to blog
16/06/2020
Get your HouseMe unit on finance!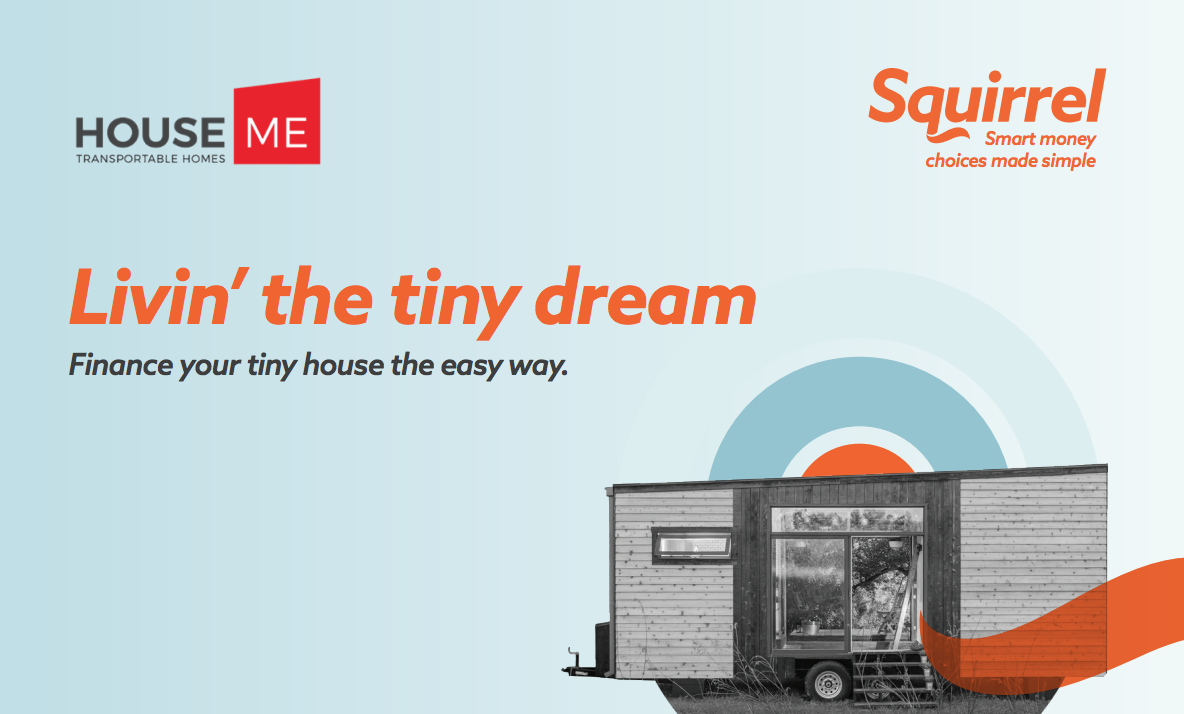 Borrowing the funds required to buy your HouseMe transportable home just got a lot easier thanks to HouseMe's new partnership with Squirrel!
This partnership combines the quality of a HouseMe transportable home with the service and security of one of New Zealand's fastest growing lenders. And as both companies are Kiwi owned and operated this is the best of Kiwi ingenuity.
The partnership with Squirrel enables HouseMe customers to borrow up to $70k and the application process is quick and easy, handled entirely online. To begin your application, or to learn more simply click here.

We're often asked if we do rent to buy but we believe this partnership offers so much more than the old rent to buy model. In many cases this finance offer can cost less over the life of the loan than a rent to buy scheme would.
Now you can get into your new transportable unit sooner thanks to HouseMe and Squirrel!
About Squirrel
Squirrel are a peer-to-peer lending service, which means you're not borrowing from a massive overseas bank. Instead you're actually borrowing from other Kiwis that have some money to spare. The interest you pay mostly goes to them so your borrowing is helping other Kiwis get ahead.
There are other benefits in using Squirrel for your finance needs. For example, there are no penalties if you pay off your balance early, where other finance companies will charge you a fee. You can create flexible lending periods from between 2-3 years and 5-7 years, whichever works best for you. They also have low interest rates, with interest rates starting from 8.95% per annum.
You can apply for finance on one of our transportable homes online in only a few minutes. Once assessed the money is paid directly to HouseMe, saving you the effort of transferring funds between accounts.
Start Your HouseMe Journey Here
Talk to one of our friendly team, book a callback, or download our brochure, we look forward to hearing from you!