< Back to blog
03/04/2019
Becoming a Property Investor 101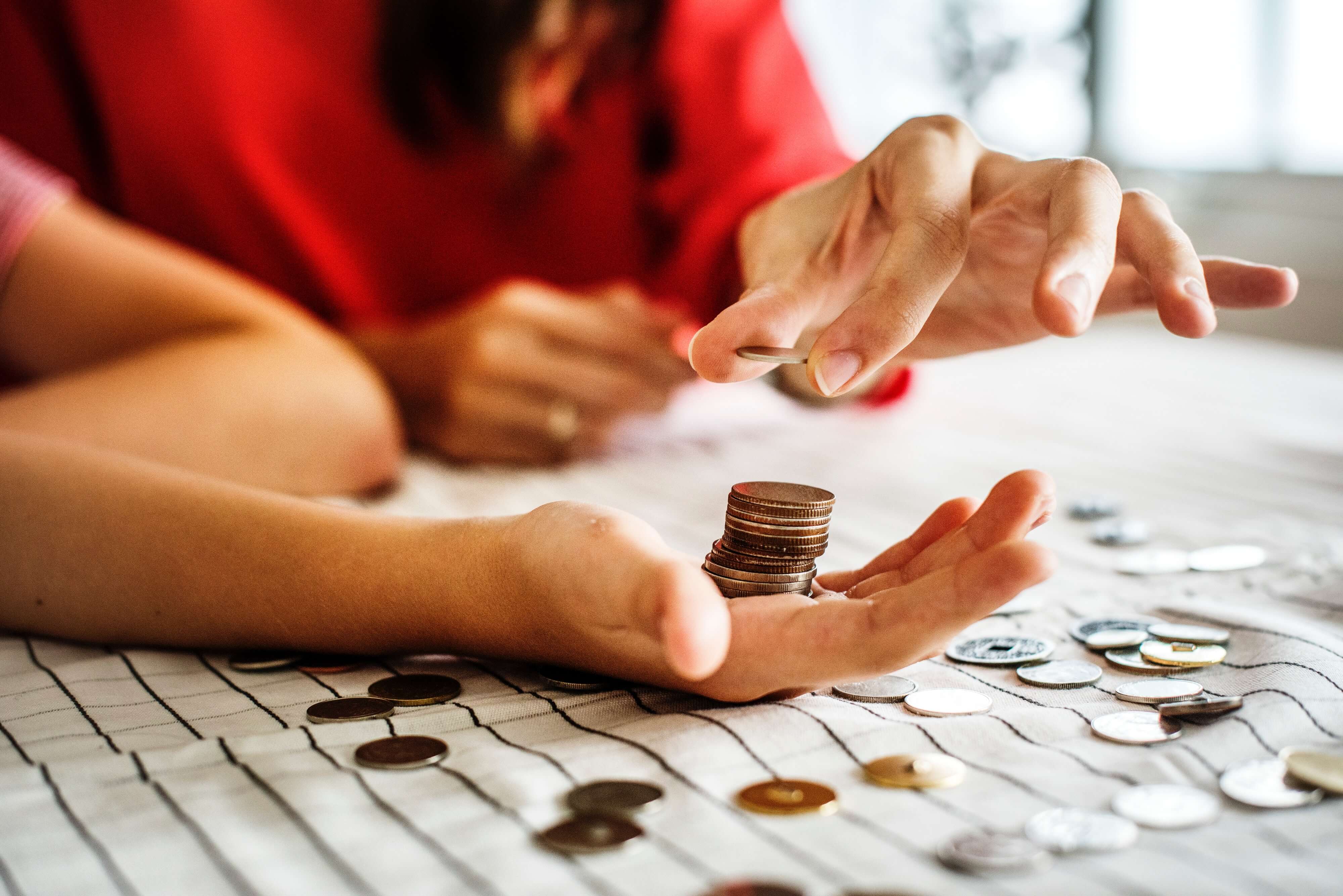 If you have ever thought about investing - property can be a great way to start. Perhaps you have excess land that you can leverage from on your current property, or perhaps you have a vacant section that you can put a transportable home onto so you are earning an income whilst waiting to build your dream home.
You don't need a small loan of a million dollars to become the next Donald Trump. Becoming a property investor is actually quite easy and can be achieved by many people on a small scale. It may take you decades to have a portfolio of a hundred properties, or you may simply want a single rental property as a back-up retirement plan for the future.
No matter your ambition here are a few ideas for how you can jump into becoming a property investor.
What is property investment?
Property investment is real estate that has been purchased or developed with the intent to make money from it. This can be through rental income or future re-sale of the property once it has appreciated (grown in value).
Even though property increases and decreases in value there has been a steady upward trend in property prices over the past few decades. Property investment is very much a long-term game and you should be in a position to ride out the ups and downs in valuations without any difficulty.
Many people start small to minimise their risk. If you don't want to take on a massive mortgage then a small transportable unit can be the perfect place to start! Not only can it be removed if you find you don't like being a property investor but you can easily scale to a couple of units for around the same price as a single home.
What are the benefits of property investment?
In many cases, property value increases over time making it a great long-term investment. With interest rates in New Zealand currently being at an all time low - it is a great time to jump on to the band wagon!
Property investment, in its most basic sense, has the potential to draw a profit from two sources. They are rental income and income from sale.
As an example you may buy a home for $400,000. A mortgage over 30 years for that home may be another $288,000 meaning that, at the end of 30 years, you have paid $688,000 for a home - thank you interest! Over 30 years a lot can happen to property prices, as is shown by this graph by Properazzi: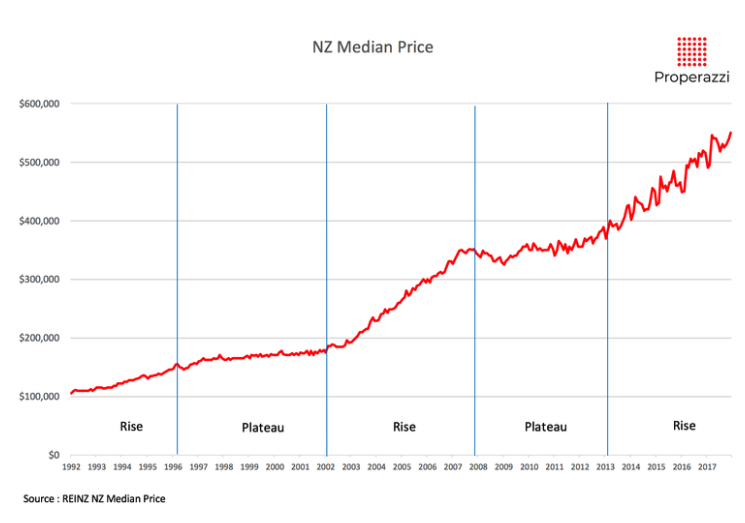 The average house price, in this graph, has increased by over 500% and whereas we are not saying that your $400,000 house will be worth $2,000,000 in 30 years you may see an increase in value over that time. But if your home's value remains unchanged then the benefits of property investment become slightly more apparent.
If your $400,000 doesn't increase in value and you spend 30 years paying $881 a fortnight then you've effectively paid $688,000 for something you can now sell for $400,000. If you were to rent out that property at $300 a week, then you're effectively only paying $281 a fortnight for your mortgage and at the end of the 30 years you would have only paid $220,000 for something you can sell for $400,000.
Obviously this is an over-simplified explanation. Things like tax, maintenance, cleaning, advertising etc will mean the maths aren't that straightforward. But you get the idea.
Things to think about before you start
Take the time to do your research on property investment - search online, and speak with your family, friends and wider network. People are often happy to share their mistakes and successes which can add significant value to your investment journey.
Property investment is a great way to dip your toes into the world of investing, or to make a bit of extra money. However there are upfront and ongoing costs that need to be taken in to consideration, such as whether or not you require lending to secure your property or, whether or not you want to access the help of a property manager to manage the tenants on your behalf. Property investing isn't for everyone and it can be very expensive if you make a mistake. Get a good team of people around you including a mortgage advisor, lawyer and possibly an accountant. Ensure to speak with a financial advisor first to see what your options are.
How to make money from a property investment
As a rental property
One way to make money from property investment is through rental income - charging rent in exchange for the use of a property. However, keep in mind that being a 'landlord' also means that you need to spend money to ensure that your property is up to optimal standards for your tenants. Find out more about the rules and regulations in New Zealand here.
One way to mitigate the risks and uncertainty around the legalities is to use a property manager to take care of everything for you. Renting out your property to a tenant means you have fixed income for a set period of time, but may also mean more management than something a bit more casual.
Airbnb
Another way to make money from your property is by becoming an Airbnb host. Airbnb is a global platform that connects hosts and travellers alike with accomodation all around the world. Unlike rental property, becoming an Airbnb host will allow you to remain in full control or your availability, pricing, and property rules. Find out more here. One of the key differences to renting versus using a platform such as Airbnb is the longevity of stay. This is another reason why checking your finances in the onset is crucial to ensure you can withstand those periods where your property may be unoccupied.
How HouseMe can help you become a property investor
Manufactured in New Zealand from regionally sourced materials, HouseMe offers a range of one and two bedroom prefabricated houses that start from $20,000 plus GST - making it an easy and affordable way to enter into the property investment market.
Completed prior to delivery, HouseMe homes can arrive at your doorstep in as little as 4-6 weeks upon sign-off and deposit being received.
Read our blog on how to get over 25% yield on a HouseMe tiny home.
A transportable unit can be a great way to jump on the property ladder for a number of reasons. For example:
Use existing land
Low cost to get started
Can be moved off easily
Seperate, but close
Easy to manage
One of the main reasons people are unable to become property investors is the cost. A HouseMe transportable unit enables you to earn a second income without extremely high start-up costs. You can also easily sell the unit on if you decide it's not for you. The added benefit to using a HouseMe transportable unit is that HouseMe offers finance to buy the home, and you can use the rental income from the unit to help pay the finance off.
To discover more about HouseMe's range of transportable units click here.
Start Your HouseMe Journey Here
Talk to one of our friendly team, book a callback, or download our brochure, we look forward to hearing from you!