< Back to blog
11/01/2018
Tiny homes from $20,000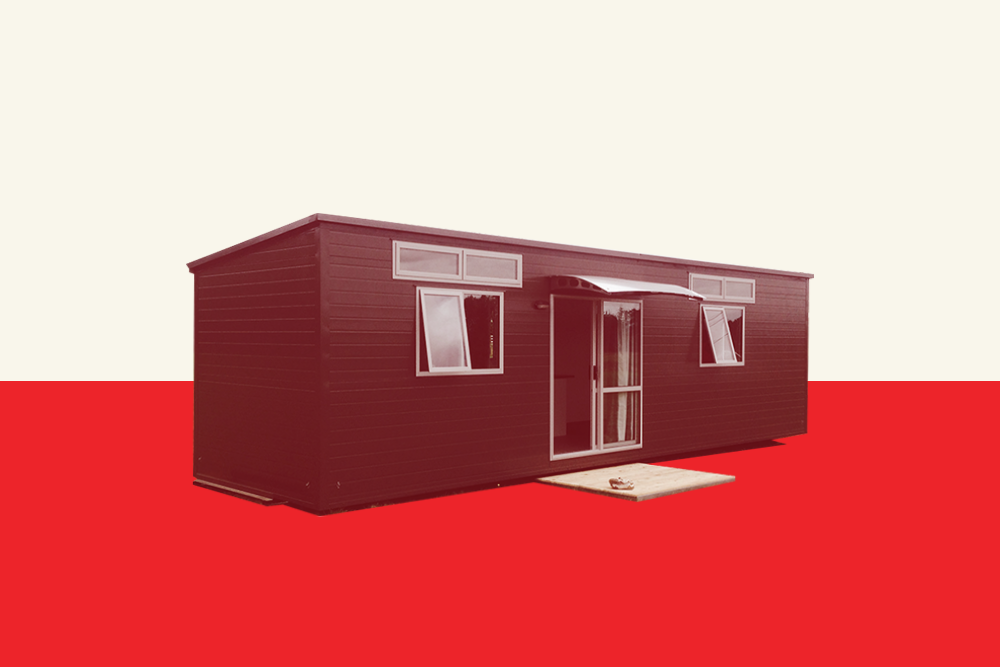 More and more Kiwi families are exploring the range of opportunities that tiny homes present. Simplified living, freedom and an escape from the rental trap it's getting easier for New Zealanders to own their own home thanks, in part to tiny transportable houses. The HouseMe range has a variety of options to suit different requirements and in this blog we'll give an overview of the range available.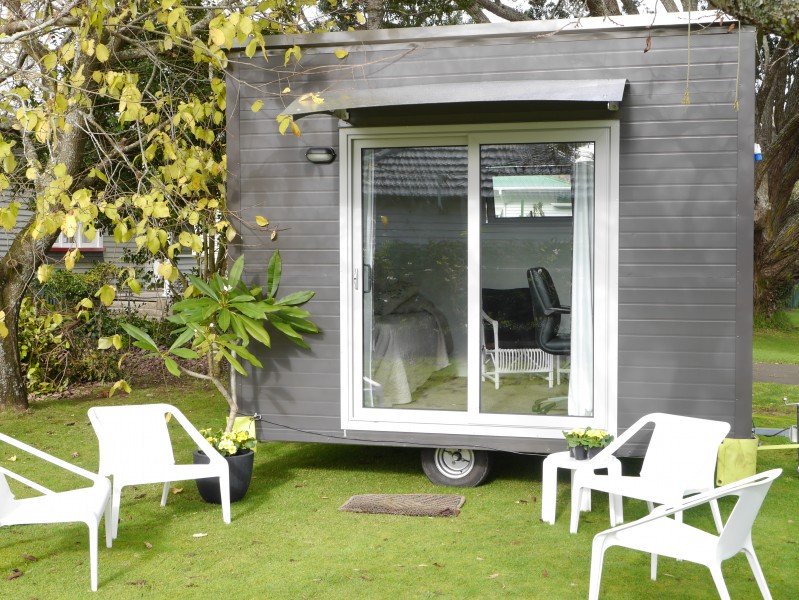 Studio units
From a simple 3.6m X 3m studio unit to an open plan studio unit with kitchen and ensuite the HouseMe range of transportable studio units can offer simplicity, or the creature comforts to call the studio unit home. With the exception of the 7.4m X 3m Open Plan Studio with Kitchen & Ensuite (which can be upgraded to wheels) all studio units are on wheels making them easy to move into place, connect and then remove in the future.
3.6 X 3m Studio Unit - Single room with a 1m window and double doors
4.6 X 3m Studio with Ensuite - Toilet, basin and shower in the private ensuite
5.0 X 3m Open Plan Executive Studio Unit - Extra space and a deck at the entrance
5.0 X 3m Executive Studio with Kitchenette & Ensuite - Simple accommodation and living
7.4 X 3m Open Plan Studio with Kitchen & Ensuite - The classic Kiwi cabin
All studio units arrive able to be connected and functional, simply move in and start living the dream! There are a bunch of optional extras available too including double glazing, RCD Convertor, double power points, TV plug, underlay and magnetic insect screens.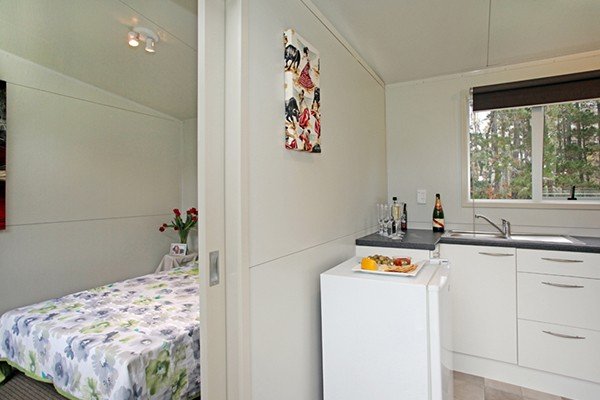 One bedroom transportable homes
If a separate bedroom and more living space is more your ideal of the perfect home then the HouseMe range of one bedroom relocatable tiny houses might be exactly what you're looking for. Both options offer great levels of comfort, from the entrance deck to the carpeted living area all the way to the W/C and kitchen the main choice is how much space you're after.
8.4 X 3m One Bedroom with Kitchen & Ensuite
9.8 X 3m Large One Bedroom with Kitchen and Ensuite
Priced from $46,500 including GST the one bedroom tiny home range comes with at least 7 electrical power points, 900 X 900 shower, a small kitchen, 4 internal lights and 1 external light. There are also a range of optional extras that include double glazing, double power points, TV Plug, underlay, magnetic insect screens and wardrobes.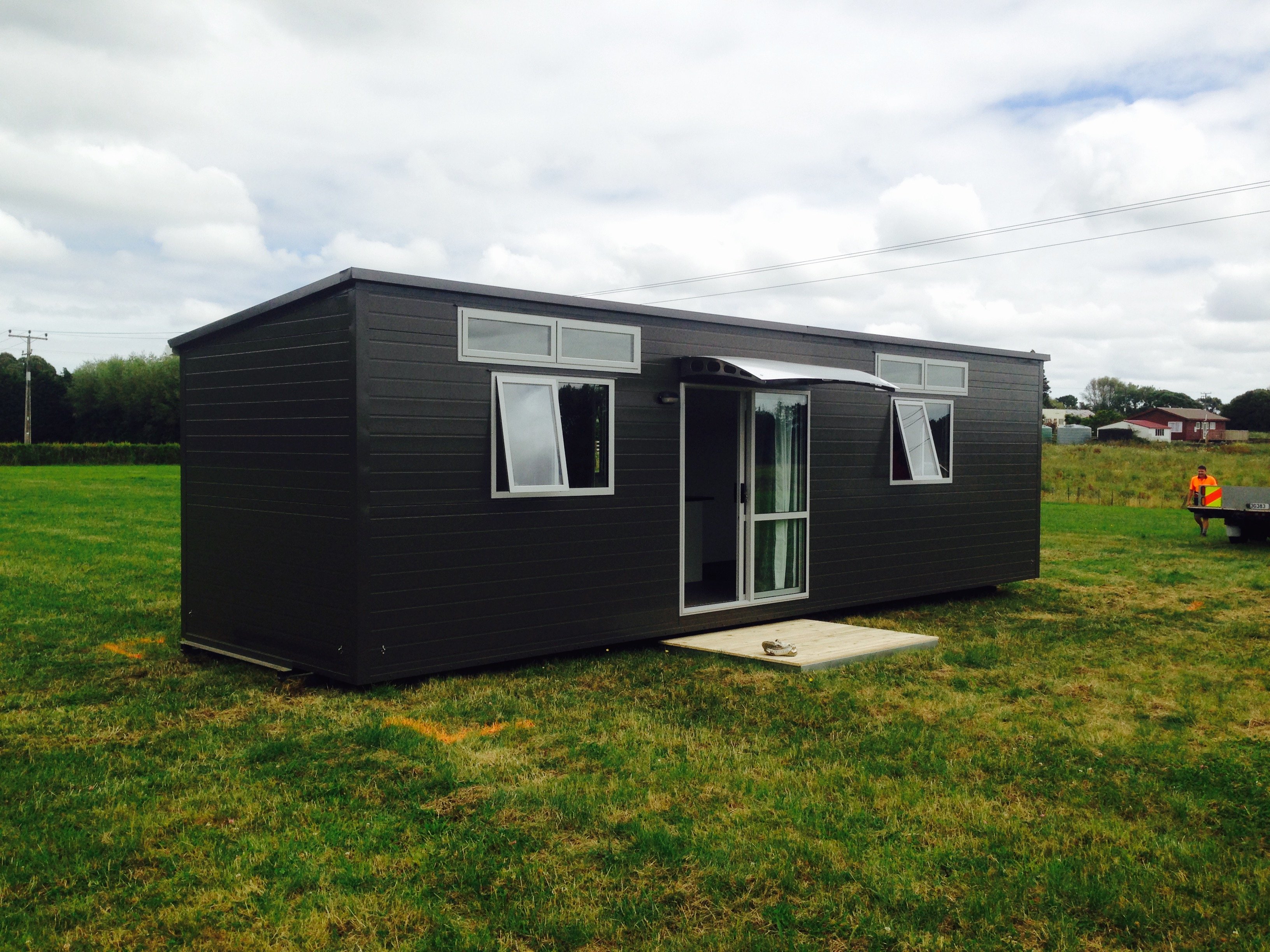 9.8 X 3m Two Bedroom with Kitchen & Ensuite
At $56,000 including GST the HouseMe two bedroom home with kitchen and ensuite is a great option for someone looking for an extra bedroom for kids, guests or an office. The modern, minimalist exterior look is helped with the included awning and deck area. Full length curtains block the light from the front ranch slider doors and the 8 single power points can be upgraded to double power points should you need the extra socket access.
Mounted on 2 galvanised steel skids your two bedroom home could be disconnected from utilities and moved off site in the future.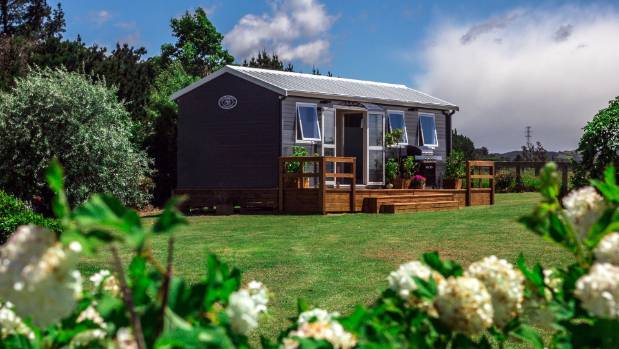 Custom transportable homes
As well as our homes above it's possible to customise the requirements of your relocatable home.
Changing the layout to suit your requirements is easy with HouseMe. From amending the width of your transportable home to re-arranging where the ensuite goes the experienced HouseMe team can work with you to accommodate your plans.
There are some restrictions to the changes that can be made. For example, the biggest unit size that can be transported is 9.8 X 4m however our standard width is around 3m.
What other costs do I need to think about?
All of our prices include GST but do not include transport and set-up costs, which will vary depending on your intended location. We require a $10,000 deposit in order to commence building your transportable home and payment in full is required before delivery. It's up to the individual purchaser to confirm whether permits are required.

Start Your HouseMe Journey Here
Talk to one of our friendly team, book a callback, or download our brochure, we look forward to hearing from you!