< Back to blog
04/09/2019
How to increase Holiday Park revenue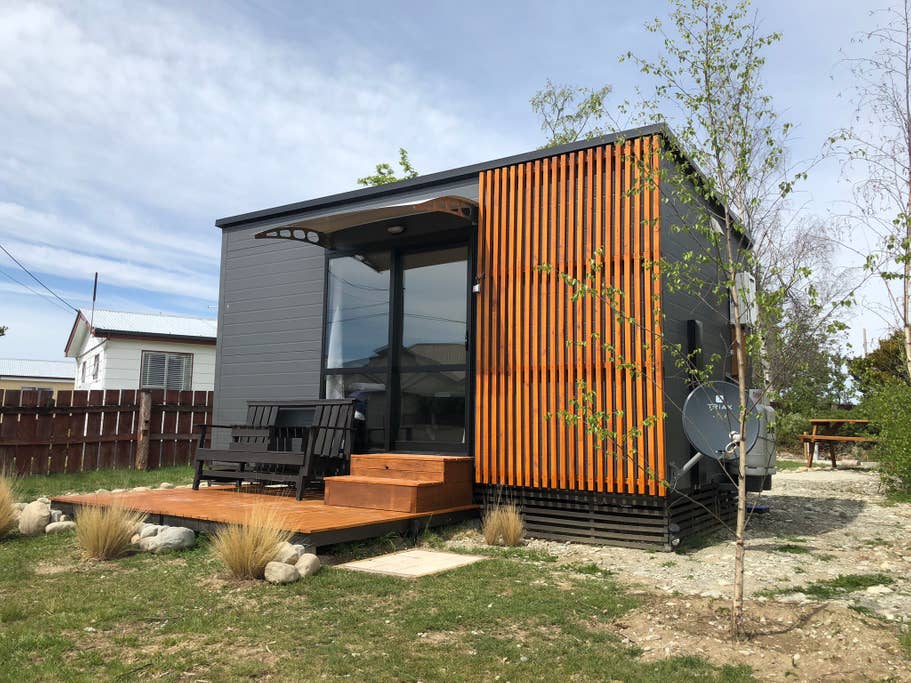 Holiday parks, as well as motels and hotels across the country are seeing booking numbers rise as reservations soar.
According to stats* from 2018, people spent a record number of nights in accommodation during the August 2018 year. This is despite nights spent in backpackers falling. And whereas motels and hotels saw a steady rise in guest nights from 2017 to 2018, it was holiday parks that saw the sharpest increase with a 6.2% increase in guest nights.
A lot of holiday parks are happy to simply ride this increase, but many more are looking at ways to capitalise on this trend by increasing revenue and profits at the same time.
One of the ways holiday park owners are looking to serve a wider audience, and tap into new technological advances, is to offer upmarket all-year-round accommodation using transportable units. And the reasons for doing so are plenty.
Year-round appeal
Providing cabins as holiday park accommodation increases the appeal of winter getaways and short breaks. When camping and caravanning drop off due to adverse weather conditions or low popularity, a cabin offers a warm retreat from the weather with minimal fuss.
Tap into changing buying
Younger customers are foregoing visits to holiday park websites to check out apps like booking.com and Air BnB, with the latter being the most popular. Many glamping and cabin providers are listing their available accommodation on these sites to tap into a growing market and reach a new audience.
Unique selling point
Adding cabins to your holiday park accommodation offering gives your online marketing a new focus and widens the appeal of your holiday park. Even for those electing to camp in the summer, guests can see the variety of stays offered and recognise your park as catering for a wider audience than camp grounds and more basic holiday parks.
Great for families and elderly travellers
When camping and travelling in a caravan becomes too much work, but the appeal of staying in a holiday park has far from faded, transportable cabins can help offer accomodation suited to those looking for a hassle-free stay. From busy families needing a base of operations, to retired couples seeking easy travelling and comfort, a cabin offers it all.
Compete with hotels and motels
The addition of transportable cabins immediately places your holiday park in the same market as local motels and hotels, with the added bonus of location. This means that when local events come to town your holiday park can be seen as an overflow for the more traditional accommodation types.
Choosing a transportable cabin means that there's never a bad time of year to make the investment decision to add some cabins to your holiday park. Built off-site and craned into place there is minimal disruption to your other guests and you can begin to take bookings shortly after they're connected up to your existing systems.
A prime example of a holiday park that is already reaping the rewards of this investment is this set-up in Twizel.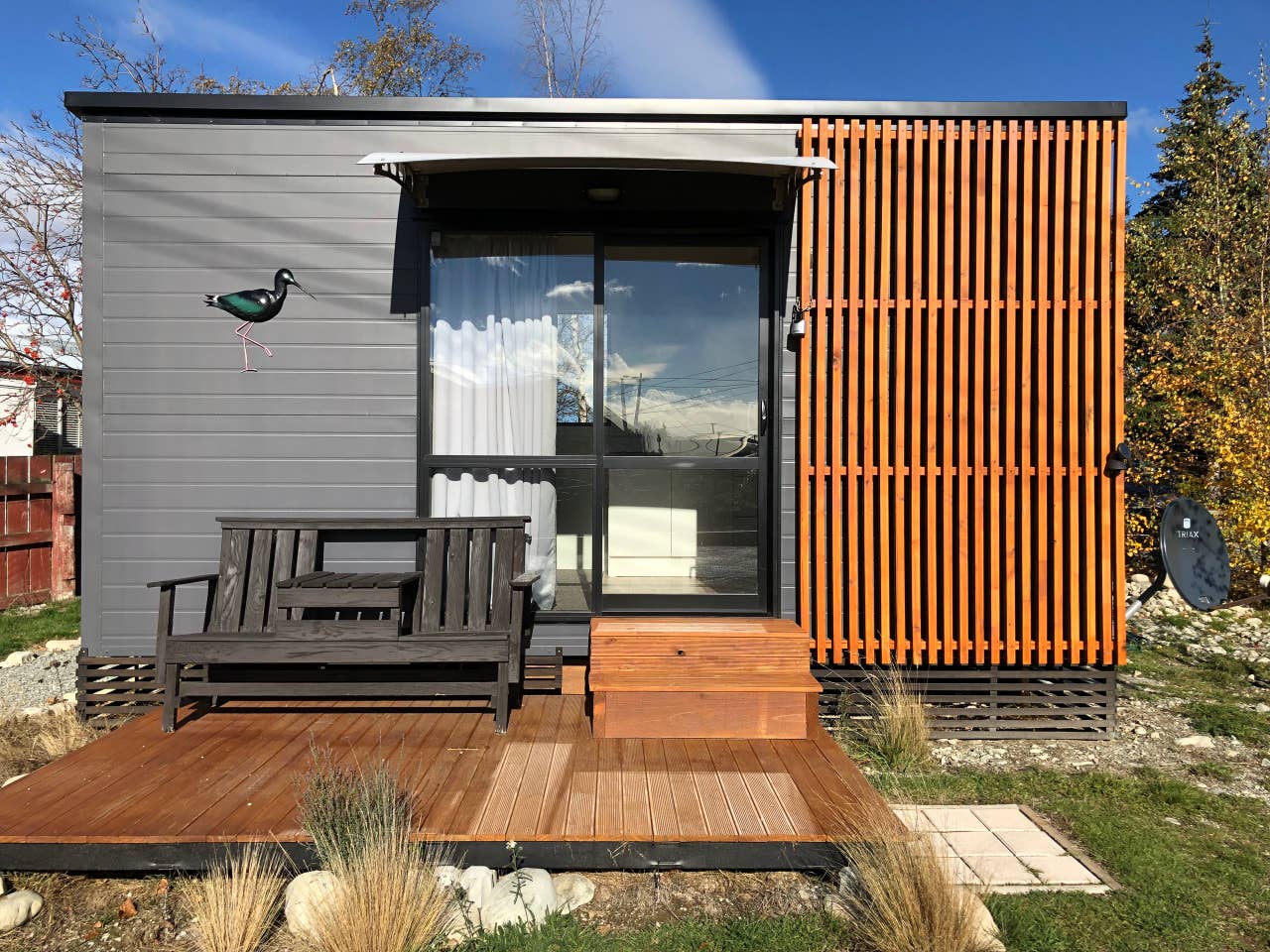 They chose several cabins to compliment their existing accommodation offering and had them installed in next to no time.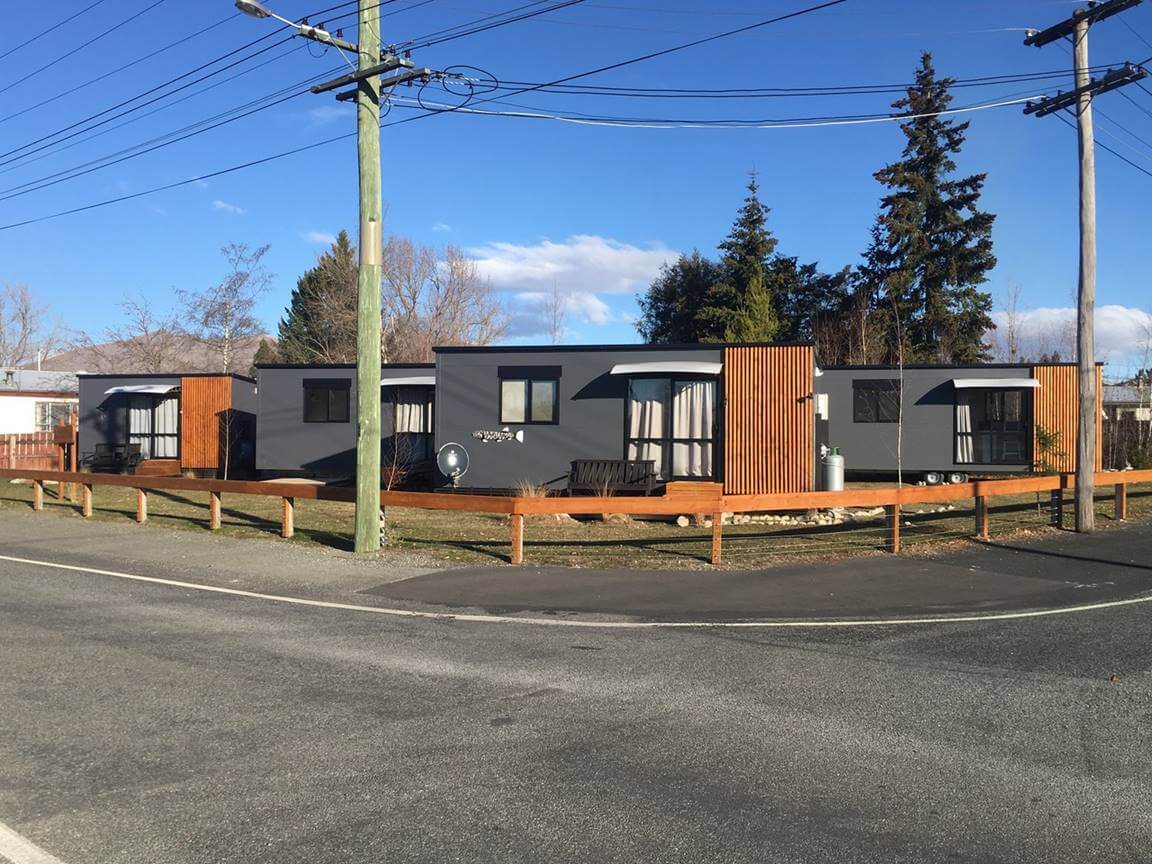 The range of units, from one bedroom with ensuite to two bedroom with ensuite, extends the range of options for guests while adding style and modernity to this respected holiday park. The custom facade on these units really adds to the appeal.
Or there's this unit being installed at the Opunake Beach Holiday Park in Taranaki, which you can see on their Facebook page.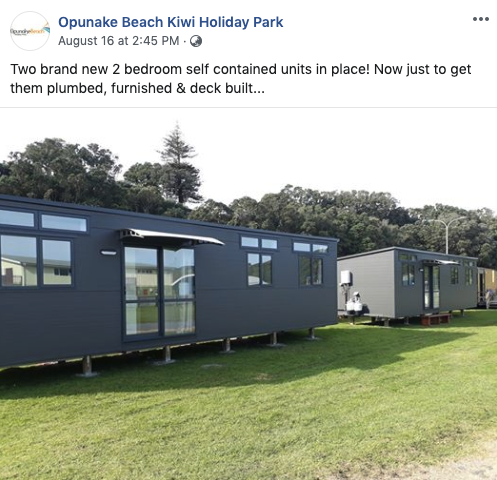 To see how we can help your holiday park increase revenue and profits through transportable cabins, feel free to request a call from a member of the team by clicking the button below.
*Source - https://www.stats.govt.nz/news/hotels-motels-and-holiday-parks-more-popular-than-ever
Start Your HouseMe Journey Here
Talk to one of our friendly team, book a callback, or download our brochure, we look forward to hearing from you!