< Back to blog
28/03/2018
How much does a transportable home cost?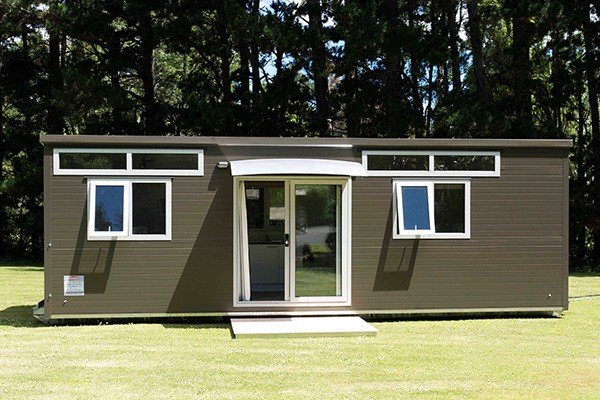 Buying a home may seem like an impossible task in today's market. With the average house price in Auckland having reached over $1,000,000 back in November of 2017 it might seem like home ownership is out of the reach of many.
The average price of a transportable home can range between $13,500 if you just want a studio room all the way up to $59,000 if you're after a two bedroom home with a kitchen and shower. But when you're looking at almost $60,000 for a home you might need a bit of financial support to achieve that amount.
A typical mortgage might not cover a prefabricated home (although it's always worth talking to your mortgage broker). This is because the house isn't built in stages, like a more conventional home but is instead built in a factory and then delivered to your site. This is super convenient if all you want is your home to be delivered and plugged into waste, water and electrics but it causes problems if you're looking to finance your new home without taking out a loan.
That's why HouseMe has partnered with Oxford Finance to offer a special 9.95% finance option for New Zealanders looking to get into their tiny home, without breaking the bank.
This finance rate, combined with the affordability of a prefabricated transportable home, suddenly puts home ownership within reach of many New Zealanders that thought it was an impossible dream.

When looking at an example of how this easy finance option would work many may be surprised that the weekly payments are very similar, if not cheaper, than the average rental for most people. And with HouseMe's easy finance option at the end of the 5 years the payments are done and your home is yours.
Why not try out Oxford Finance's finance calculator or get in touch with a HouseMe specialist today to discuss financing you new home.

Start Your HouseMe Journey Here
Talk to one of our friendly team, book a callback, or download our brochure, we look forward to hearing from you!