< Back to blog
11/04/2018
How a portable second dwelling can make you money!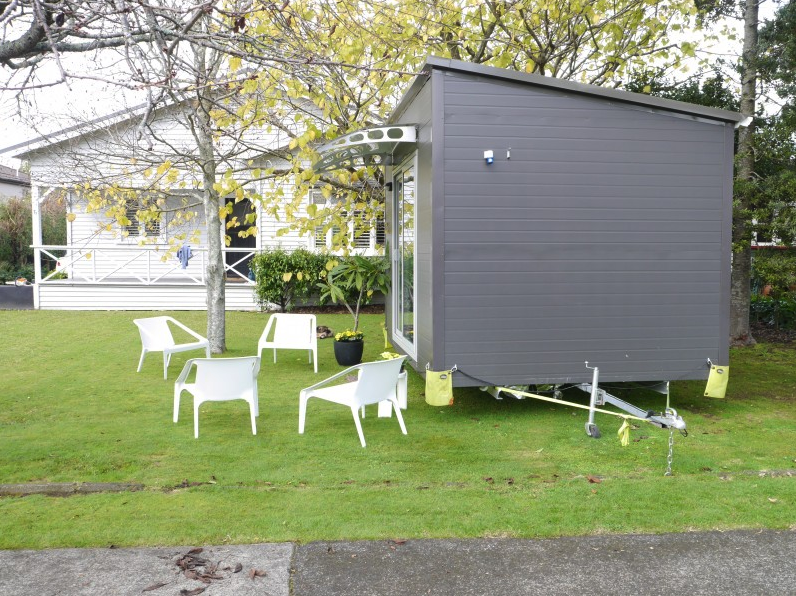 A second dwelling has some great potential. You might choose to use one as an extra sleep-out for growing teenagers, a relative or you might choose to use it for a second income. However you choose to use it there are a number of benefits to choosing a second dwelling that can be moved in with little disruption, and removed again in the future.
2nd dwelling traditional income
One of the obvious routes is to rent your second dwelling out to long to mid-term renters. With a bunch of Kiwi families needing housing you might find it's exactly what your area needs.
Depending on local demand a one or two bedroom home may attract several hundred dollars of rent a week. This handy government website actually tells you the average rent in your area but it's important to factor in how many bedrooms this may be for, and what the condition of the housing might be like.
A recent article by real estate and property managers Barfoot & Thompson highlighted that whereas some rents were increasing in price some had increased more than others. Most rental incomes had slowed their growth from 5%-6% last year down to 4.3% to 4.5%. However, one bedroom properties had actually been attracting higher rents than the same time last year, with some increasing by 8.7%!
2nd Dwelling income new-style!
Long-term renters do provide financial security, which can be great if you're looking to use the income to save for something. If you decide long-term rentals isn't for you then you could look into short-term stays.
AirBnB has grown in popularity across New Zealand and having a one room house with a bathroom, suits the short-term traveller perfectly. After all, it's not that different to what they'd get in a hotel room.
The site says the average nightly rate in Auckland is around $200 but it's more common to find places that are closer to the $100 mark. With average weekly rents for long-term rentals in Auckland (for a 2 bedroom home) being $468 a week you can see how Airbnb might be a good alternative.
There are a few other benefits to using a transportable, or portable 2nd dwelling for a secondary income. For example, if you grow tired of having visitors you can sell your 2nd dwelling and clear up the space with minimal disruption.
You might want some flexibility around your second dwelling. You may want it free for when family come stay and then book it out for income when it's vacant. There's a huge amount of flexibility with routes like Airbnb on offer.
Whether you want one for income, family or friends a portable 2nd dwelling can give you huge amounts of potential. They arrive already built so you don't need to worry about living near a building site for weeks and they're easy to connect up to water and waste.
Why not contact a specialist to see of a portable 2nd dwelling is right for you.
Start Your HouseMe Journey Here
Talk to one of our friendly team, book a callback, or download our brochure, we look forward to hearing from you!